Design a Ring with Us
choose a stone + setting from our website
get in touch with one of our designers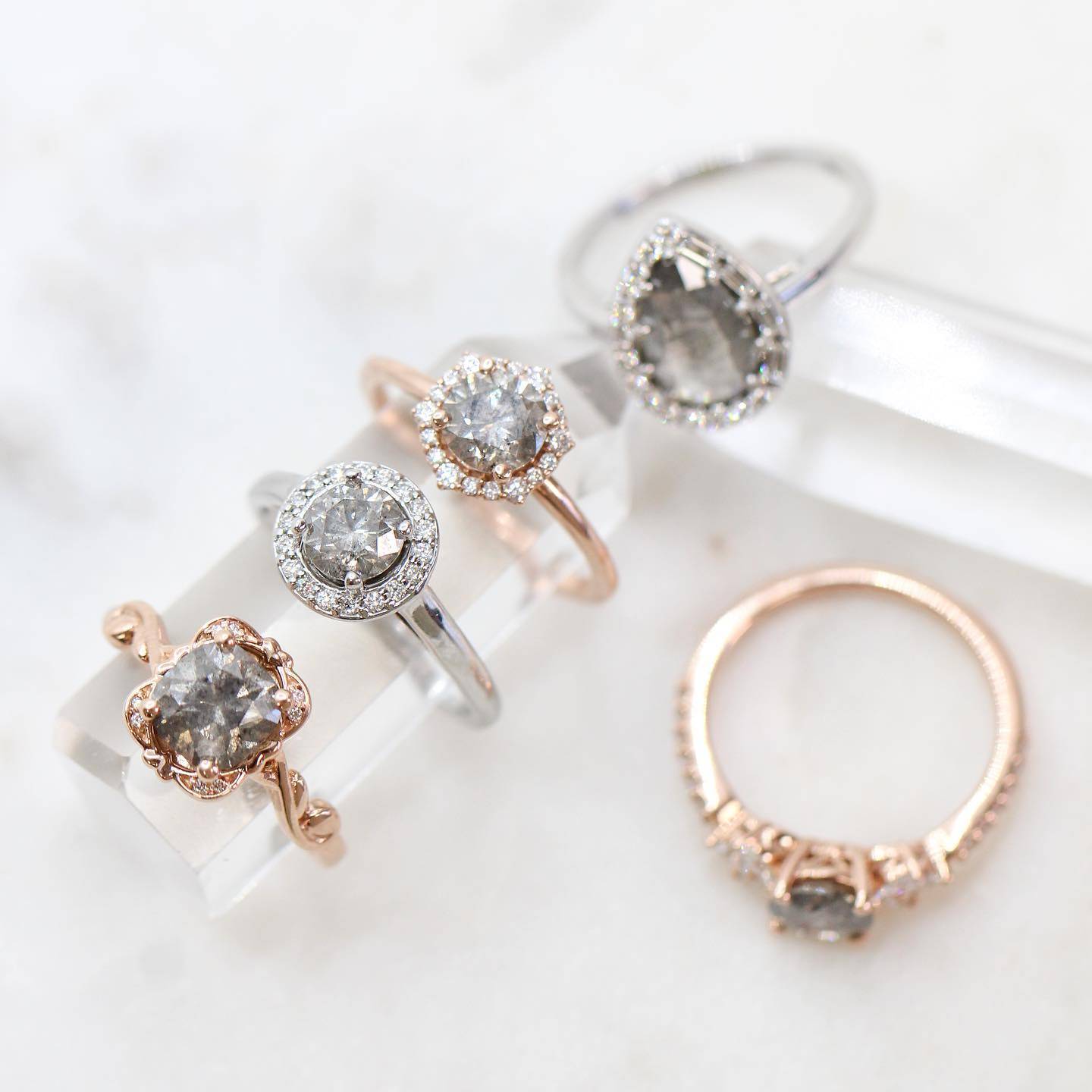 Option A: Build a Ring Online
Option B: Design a Ring with Our Team
You are not limited to what is on our website - we love creating inspired pieces for our clients! Our custom design options can be broken down into two categories: custom stone sourcing & custom metal work, but you are not limited to one or the other.
Can't find a stone on the site that matches your vision? We'll work with our suppliers to find one just for you!
Minimum Budget: $6,500
Timeline: Stone sourcing time varies greatly, depending on how unique of a stone you're looking for and what our suppliers have available at the time. There is no time limit, so we will spend as long as we need to find your perfect stone. Once a stone is chosen & purchased, we will help you decide on a setting and send the ring to production! Our production time is typically 4-8 weeks.
Love a setting but want to make some adjustments or see a setting somewhere you want to re-create? We can design it!


Minimum Budget: $2,000
Timeline: Design time flucuates depending on the intricacy of the setting. After an intial e-mail consult with a designer where you can send inspo photos, sketches, and/or links to what you love, we will start working on digital sketches and mock-ups. We will go back and forth with you until you love the design! Once everything is finalized, the production time is typically 4-8 weeks.