MIDWINTER CO. X YOU
CUSTOM WORK OPTIONS...

OPTION A:
PICK YOUR PARTS & WE'LL MAKE ART!
✓ Speediest process for custom
✓ 100+ styles to pick from
✓ Some of the most unique stones on the planet
✓ Our stones will always fit any of our ring settings and/or stacking bands
✓ Communication with our designers as needed
✓ Warranty attached
Timeline: 6-8 weeks on average.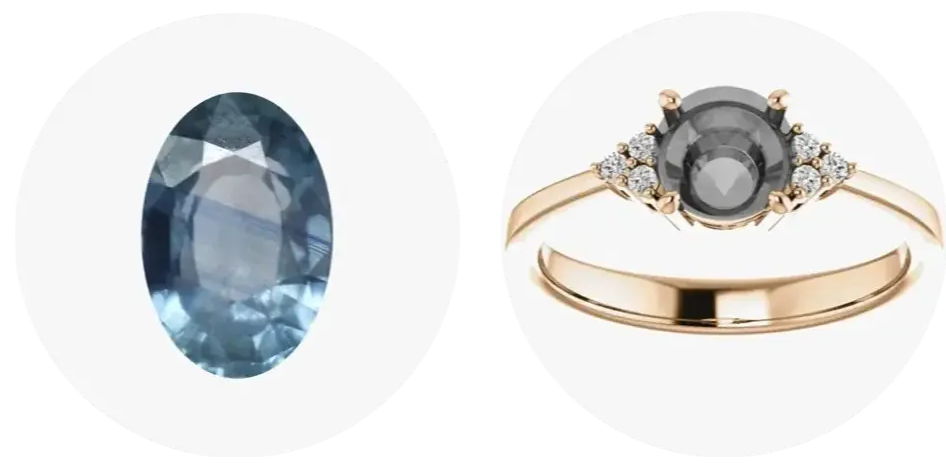 Begin:
Add 2 parts to your cart:
start with...
Step 1

A center stone of choice
&
Step 2.
Choose ring style
Special Note: After you place an order, we will get started on custom fitting your chosen stone with your style choice via computer aided design. Every Midwinter Co. piece is custom designed to fit our stones. Get in touch if you need visual mockups after purchase! hello@midwinter.co 
OPTION B:
ELEVATED CUSTOMIZATION

Midwinter Co. Custom Work
&
Custom Bridal Stacking Sets
Let's work together to make ideas into heirlooms.
$2500+ USD budget
Timeline: varies 8-12 weeks is normal range.
At $6,500+ budget, we are able to spend time to hunt to custom source and cut the stone of your dreams!

Read: Midwinter Co. google reviews.
"Alternative brides - this is your place!!! I have never been a fan of following "traditions" and at Midwinter Co., they happily accommodate your quirkiness and even encourage it. My fiancé and I decided to go with a fully custom ring for me and the experience was more than we ever expected. The team was the nicest to deal with and I swear they are part time therapists as they made the process so fluid." -Google Review from L.R.
Built-in warranty
Certificate of Authenticity
Money-back Guarantee
5/5 Star Review Rank
Est. 2013
The stones are ethically sourced
Our metals are 90%+ recycled and recyclable
Tiny business = tiny carbon footprint
Eco-friendly studio & office
10% of profits given