Warranty Coverage Information
For most of our designs (over $1000 USD), a warranty is built in to cover metal and tiny stones for five years while you get used to wearing your fine jewelry. Simply ship it back to our studio for resizes and adjustments. Taking our jewelry to another jeweler will void our warranty.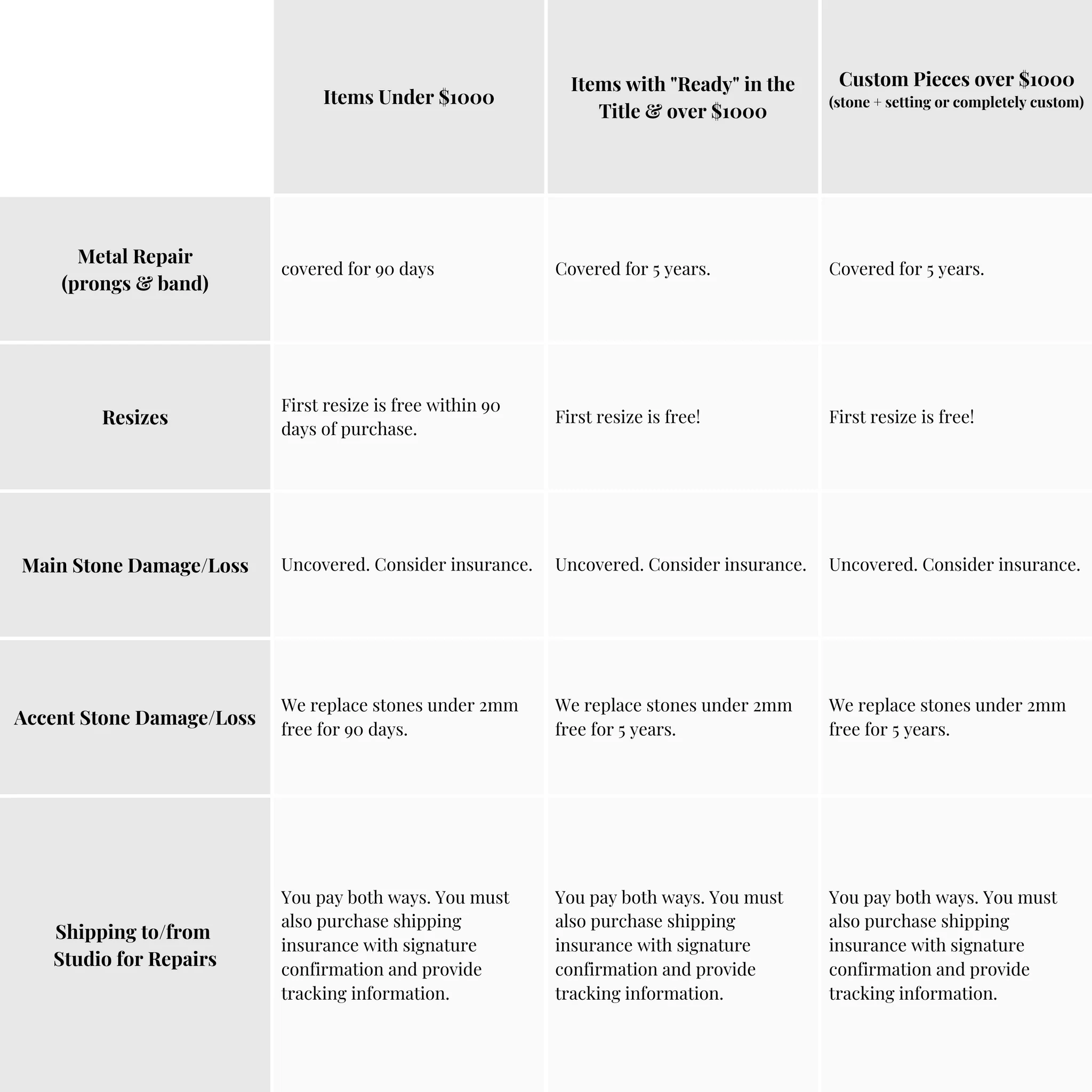 We replace diamonds and gemstones under 2mm for 5 years for free, just pay shipping.
Upgrades are available...
The following care plan is an extension to our warranty. We highly recommend this upgraded third party care plan. With a Jewelers Mutual (JM) care plan, it pays for your shipping both ways, and covers all repairs!